Thumbnalizr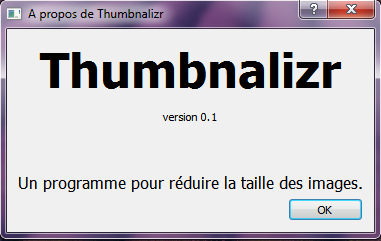 Parfois des photos de trop grande taille prennent du temps à se télécharger.
J'ai développé un petit programme en C++ qui vous permettra de redimensionner et de renommer vos images avant de les envoyer sur Band Cochon, ce qui vous fera gagner un temps précieux.
Ce programme , je l'ai appelé Thumbnalizr et voici la capture d'écran de la fenêtre principale: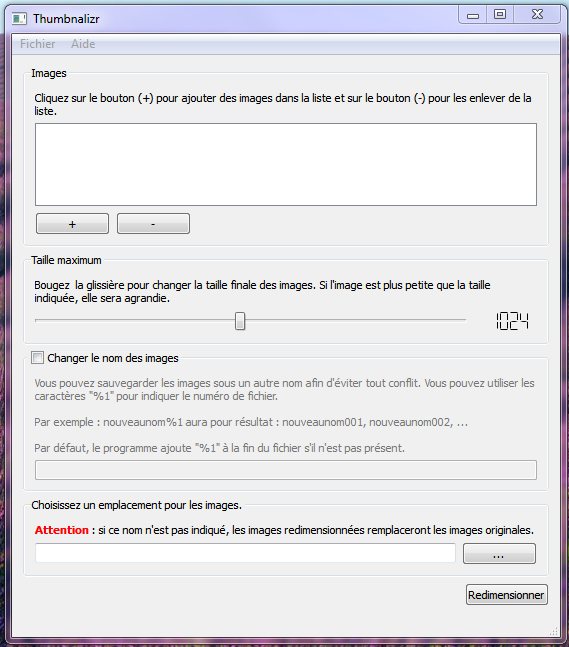 Téléchargement de l'installateur Windows
Téléchargement du programme MacOS (à glisser dans Applications)
Téléchargement des fichiers sources (nécessite Qt4)
App mobile
Prenez vos photos directement depuis notre application mobile pour les diffuser instantanément sur Band Cochon

Follow us on Band Cochonbook
The first social network dedicated to the fight against polluters
Who is online?
Hunters
Visitors
Visitors country
Do you like us?
Faites le savoir !
Last five comments
---
aulet
On April 4, 2020, 4:13 a.m.

Rapport du samedi 04 avril 2020

pour la semaine du 2020/03/28 au 2020/04/04


Compte rendu

bonjour
confinement oblige
seuleument 4 …
---
Wild974
On April 3, 2020, 9:46 a.m.

C'est du lourd là !
---
Wild974
On April 3, 2020, 9:37 a.m.

La dodo lé la !
---
Wild974
On March 31, 2020, 11:36 a.m.

Idem que Yan, il y a freedom pour dénoncer les problèmes de confinement ! C'est pas le but du site …